Results
Results 2020
How grades were awarded without exams?
As a result of Ofqual's decision on 17 August, students received centre assessment grades if they were higher than their calculated grades.
Centre assessment grades
The centre assessment grade is the teacher's professional judgement of the most likely grade a student would have achieved if exams had gone ahead.
It was based on a range of evidence including mock exams, non-exam assessment, homework assignments and any other record of student performance over the course of study and was subject to detailed internal review and analysis.
As a result of this process no up to date data is currently available.
Results 2019
Full details can be found at the 2019 school and college performance tables.
Key Stage 4 (KS4)

Measure

Outcome

Progress 8 score

(This score shows how much progress pupils at this school made between the end of key stage 2 and the end of key stage 4, compared to pupils across England who got similar results at the end of key stage 2.)

+0.23

Attainment 8 score

47.8 points

Grade 5 or better in English and maths GCSEs

38.8%

English Baccalaureate average point score

3.79

Students entered for the English Baccalaureate

5.6%

Staying in education or entering employment

95%
Key Stage 5 (KS5)

Progress

Average Grade

A Levels

-0.25

C-

Academic Qualifications

-0.25

C-

Applied General Qualifications

+0.34

Dist

Tech Levels

N/A

Dist*

GCSE English retake progress

N/A

N/A

GCSE Maths retake progress

+1.25

N/A

Students staying in education or employment for at least 2 terms after 16 to 18 study -

Park Hall Academy

94% (according to internal tracking of student destinations - the latest figure reported by the DFE - 86% for students leaving in 2017)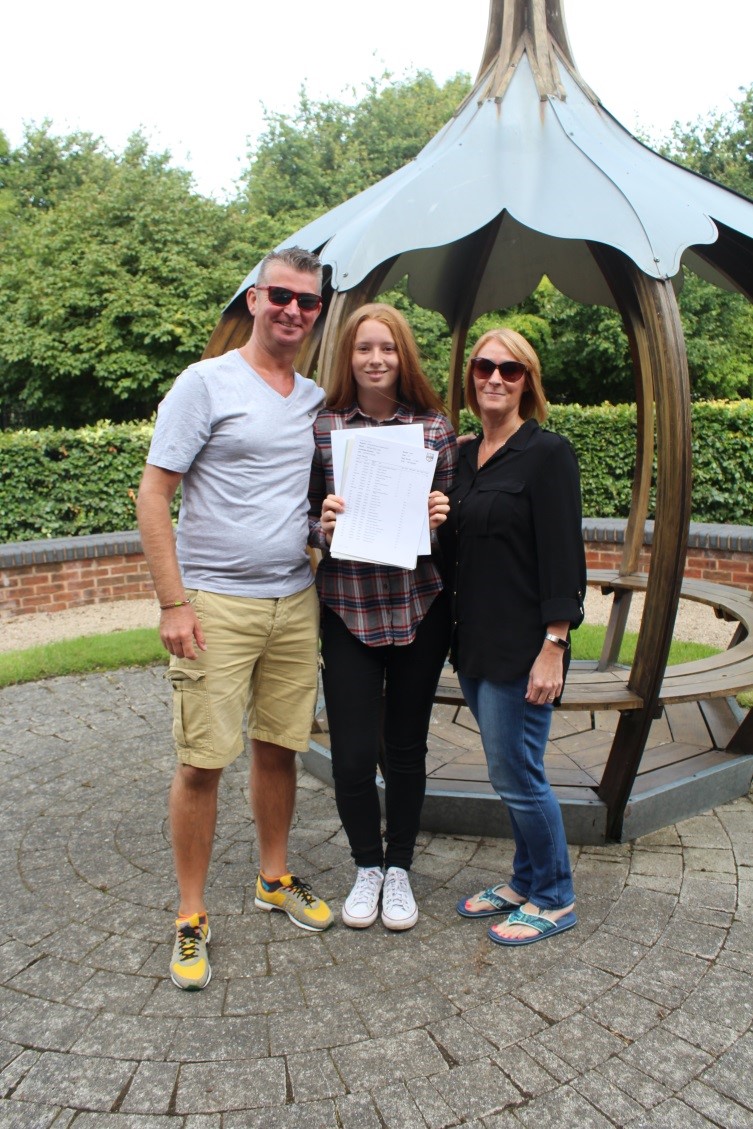 Park Hall's Head Girl Aimee Crisp celebrates her results with he Mum and Dad.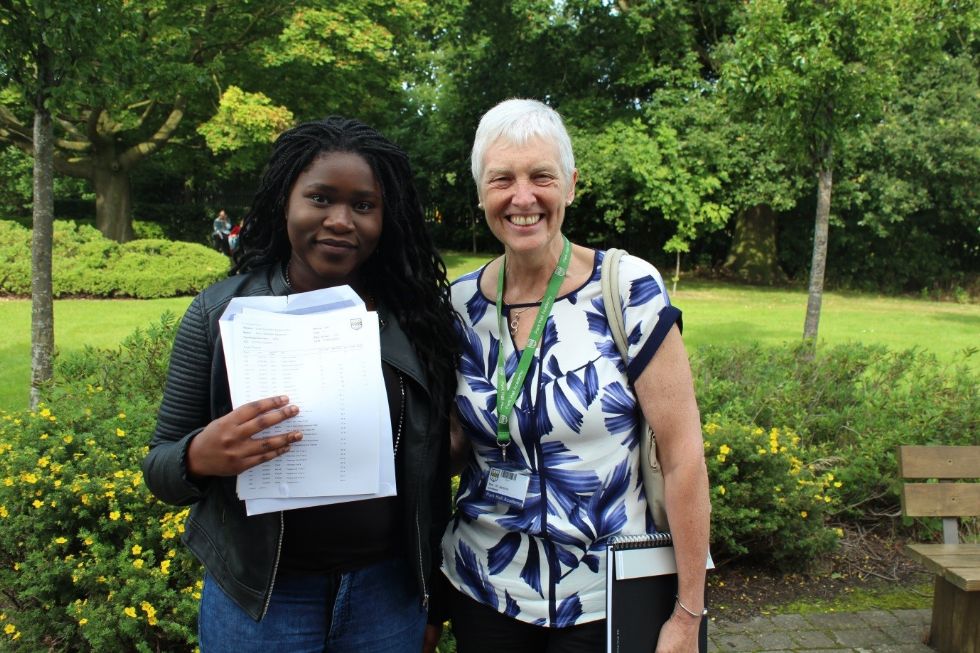 Nana Agyeman celebrates her results with Chair of the Governing body Mrs Wendy Jarema.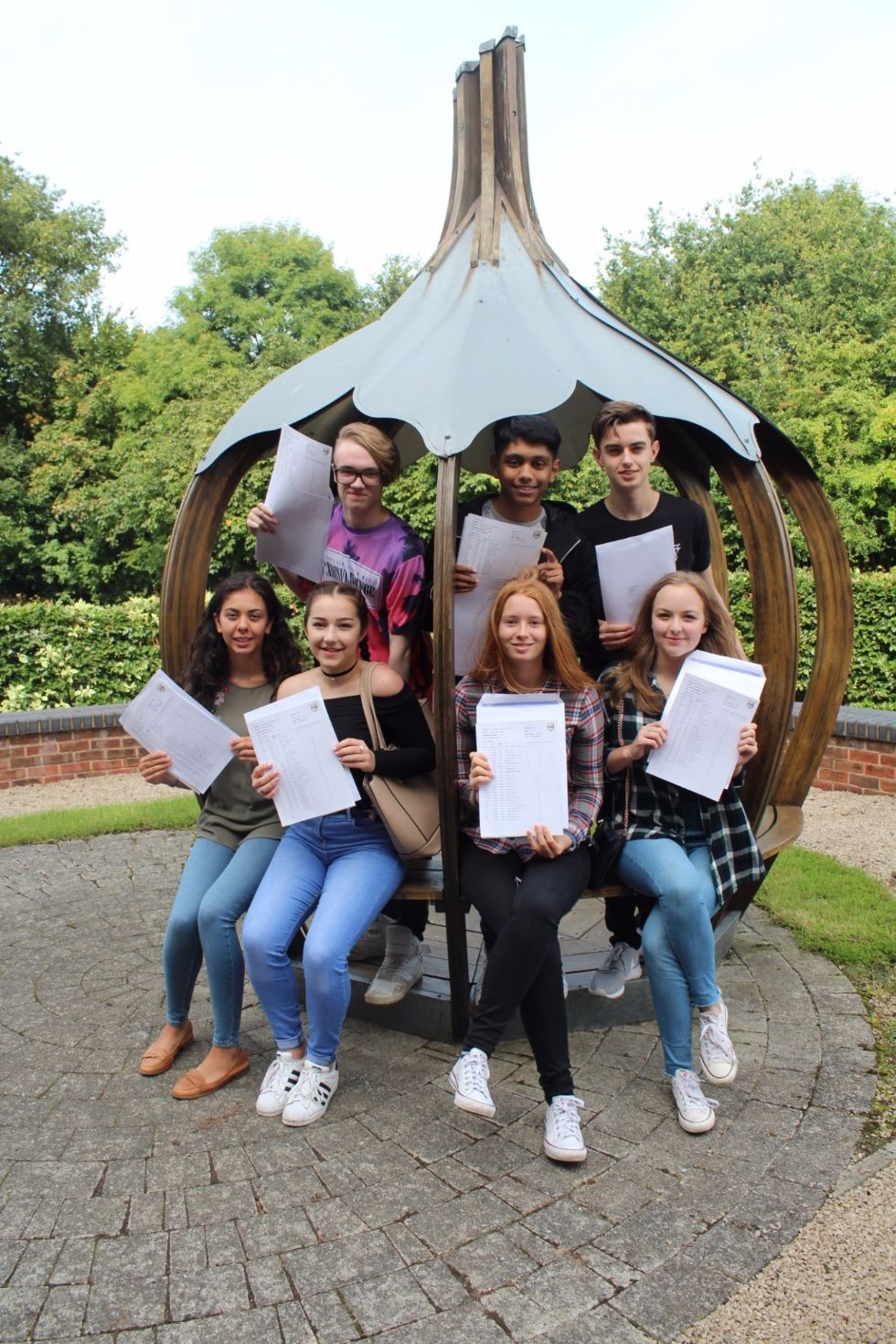 Back Row: James Groves, Niaz Kibria, Jamie Hunt.
Front Row: Layla Chiha, Faye Turberville, Aimee Crisp and Alycia McNamara