Park Hall Heritage

Park Hall opened on 1st May 1951, welcoming 309 children and ten members of staff. For the first two years it was co-educational until the girls building was opened in 1953. George Waite was appointed as the first Headmaster when the then known 'Castle Bromwich Park Hall Secondary Modern School' opened and describes the first time he saw Park Hall as:
"…. parts of the playing field were ploughed up, the approaches to the school were covered with rough stones and mud and there were workmen everywhere. The hall had no floor; the gymnasium was not completely built. The corridors had not been fully tiled and ducts were open around the school. The school I say, because then there was only what we knew recently as the Boys' school; the Girls' School was yet to be built."
When the girls moved into their new building in 1953 it became known as the Park Hall Girls School and they appointed Miss Evans as Head-Mistress, who remained until 1971. The head teacher's secretary Mrs Barbara MacDonald has told how she used an adding machine as Type Writers didn't yet exist. The status of the school changed again in 1971 when it became a co-educational comprehensive school.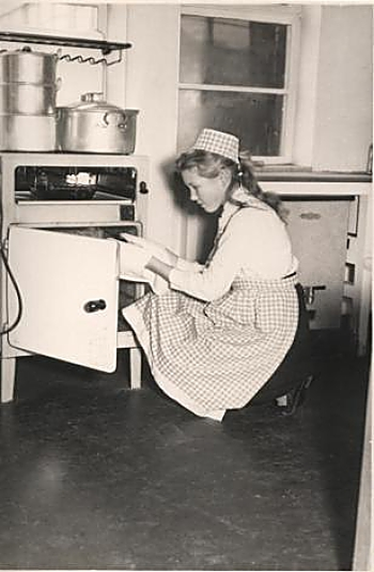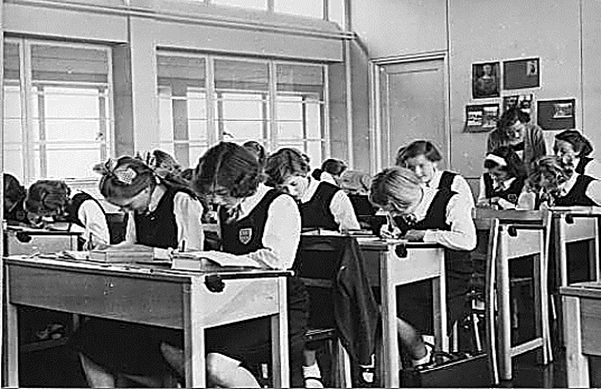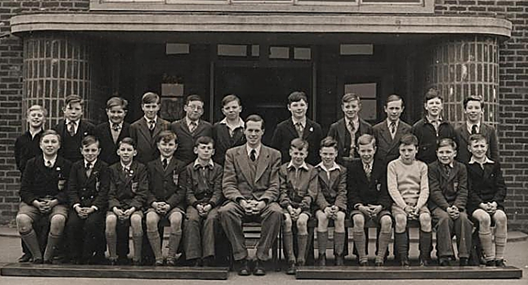 Two panels designed by Walter Ritchie that appeared on the old Park Hall building now have pride of place on the pathway to the entrance; keeping traditional elements of Park Hall within the new building.
In November 2008 Park Hall School moved into a multi-million pound building and became Park Hall Academy. Park Hall Academy celebrated its 60th anniversary in May 2011 by unveiling a sculpture designed by Steve Field, a past student of Walter Richie. The sculpture includes the four houses; Bradford, Spitfire, Jaguar and Arden and what they represent. The sculpture takes pride of place near the entrance to the building