Year 11 Senior Student and Leadership Team 2022-2023
Congratulations to the new Senior Student Team and Student Leadership Team and, in particular, to our new Head Girl, Emma Lovell and Head Boy, Ben Wallis.
Deputy Head Girls are Sophie Foster, Tlalane Panyane and Evie Lilley and Deputy Head Boys are Aaryan Nadeem and Harry Sharpe.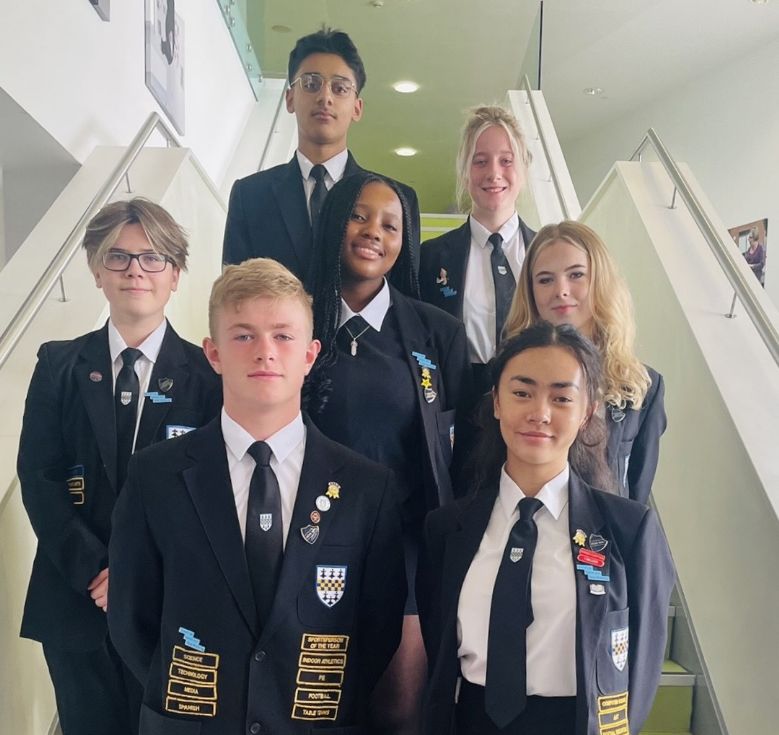 The Student Leadership Team are Shani Reynolds (Head of Leadership Team), Anisa Ahmed, Tiana Ashwood, Abbie Southwell, Oliver Gagin, Connor Bostock, Patrick Parr and Elliott Astley.
All students were nominated by staff and Year 11 students in a morning election process. Once nominated the students were interviewed by The Head teacher Mr Burgess, Associate Headteacher Dr Close, Head of Year 11 Mrs Percival and Mr Gregory.
The standard of responses during the interviews were exceptional
We look forward to their contributions over the academic year.