Y10 Students receive £1000 cheque from Jaguar Land Rover for Birmingham Charity
Y10 Students Saffron Horne and Courntey Swallow received a £1000 cheque from Jaguar Land Rover for their charity the Birmingham Disability Resource Centre.
Park Hall Academy Students Saffron Horne and Courtney Swallow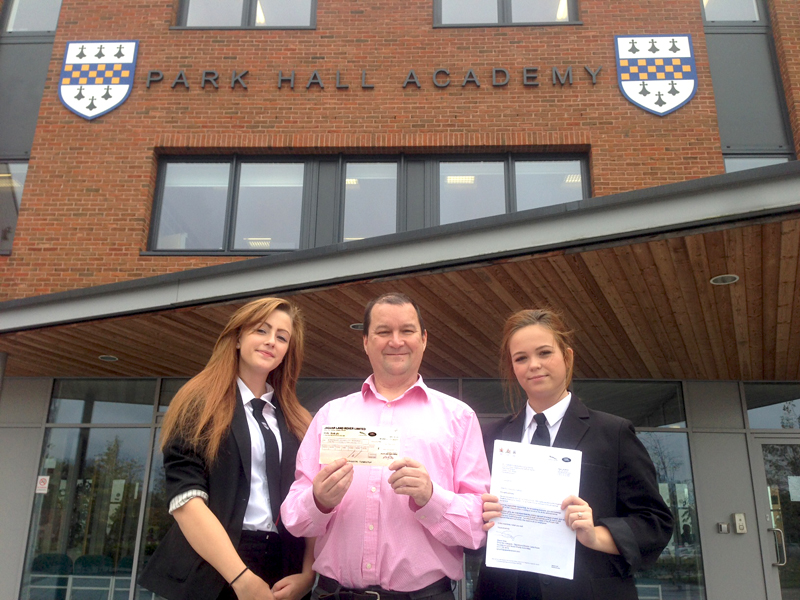 approached Jaguar Land Rover following their Youth Philanthropy Initiative (YPI) event last year. The YPI programme has helped over 20,000 students in the UK give over £400,000 to local charities by providing £3000 cheques. Their missions is "To provide secondary school students with a hands-on, reality-based experience through a strong academic philanthropy course which gives them the skills to assess the needs of their community and make grants to grassroots, community based charities meeting those needs"
Year 9&10 GCSE Citizenship students had to research social problems in the community, contact and liaise with local charities and create an engaging and persuasive presentation to represent their charity's cause. The charity that won the £3000 was 'Dreammakers', a local charity, run by Gavin Prime, that helps to support terminally ill children and their families by funding a child's dream experience.
Although Saffron and Courtney's charity the 'Birmingham Disability Resource Centre' was not selected to win the £3000 they decided to write to local organisations Jaguar Land Rover, ASDA and Greggs to ask for a donation.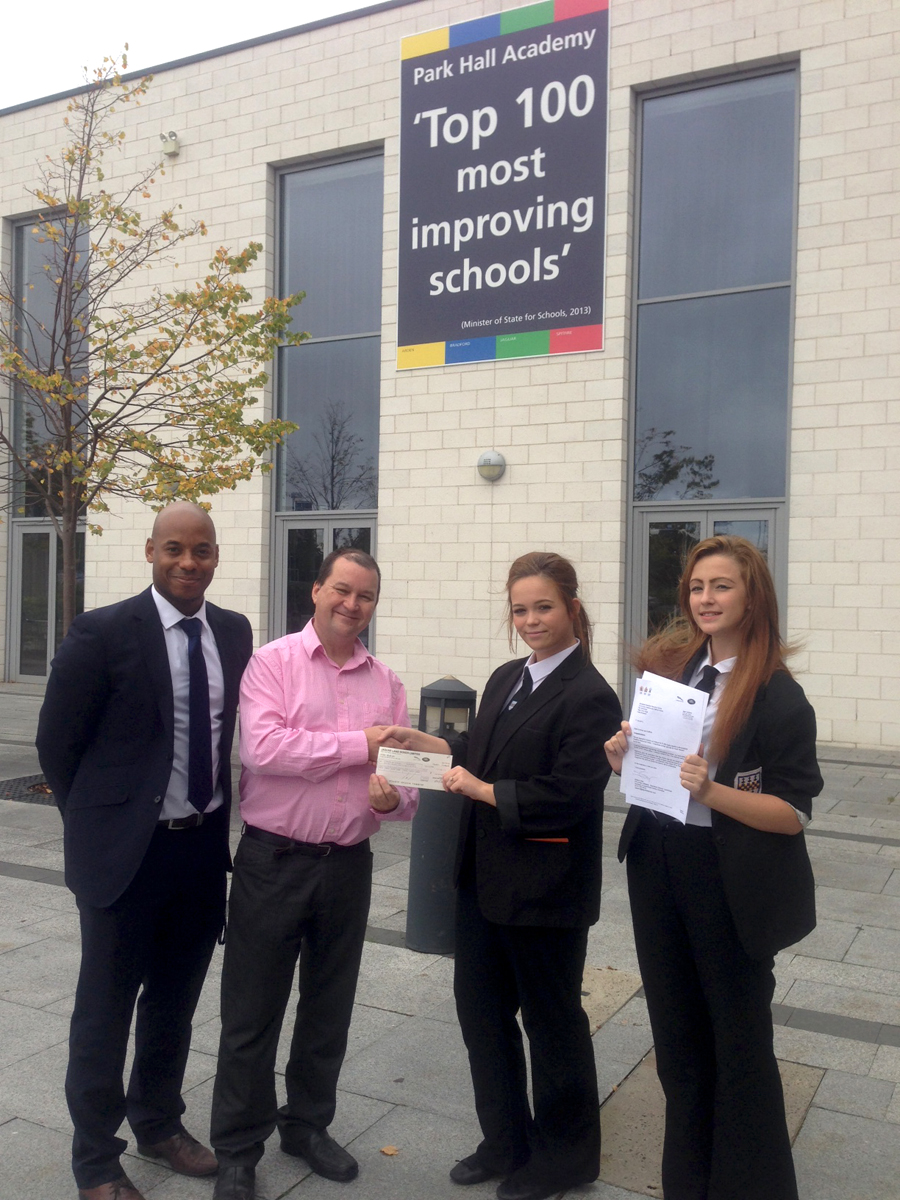 Jaguar Land Rover were so impressed by the passion and insight that the students had about their chosen local charity that they kindly donated £1,000 to the charity to support their mission: "to support disabled people to take control of their own lives and to actively seek out opportunities to achieve their full potential as individuals in mainstream society."
Today, representative Pete Millington arrived at Park Hall Academy and was presented with his cheque by Saffron Horne, Courtney Swallow and Vice-Principal Mr Barber.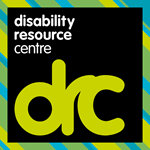 If you would like more details on the Birmingham Disability Resource Centre charity please visit http://www.disability.co.uk/